Limelight: Cafe Zuzu
12.14.22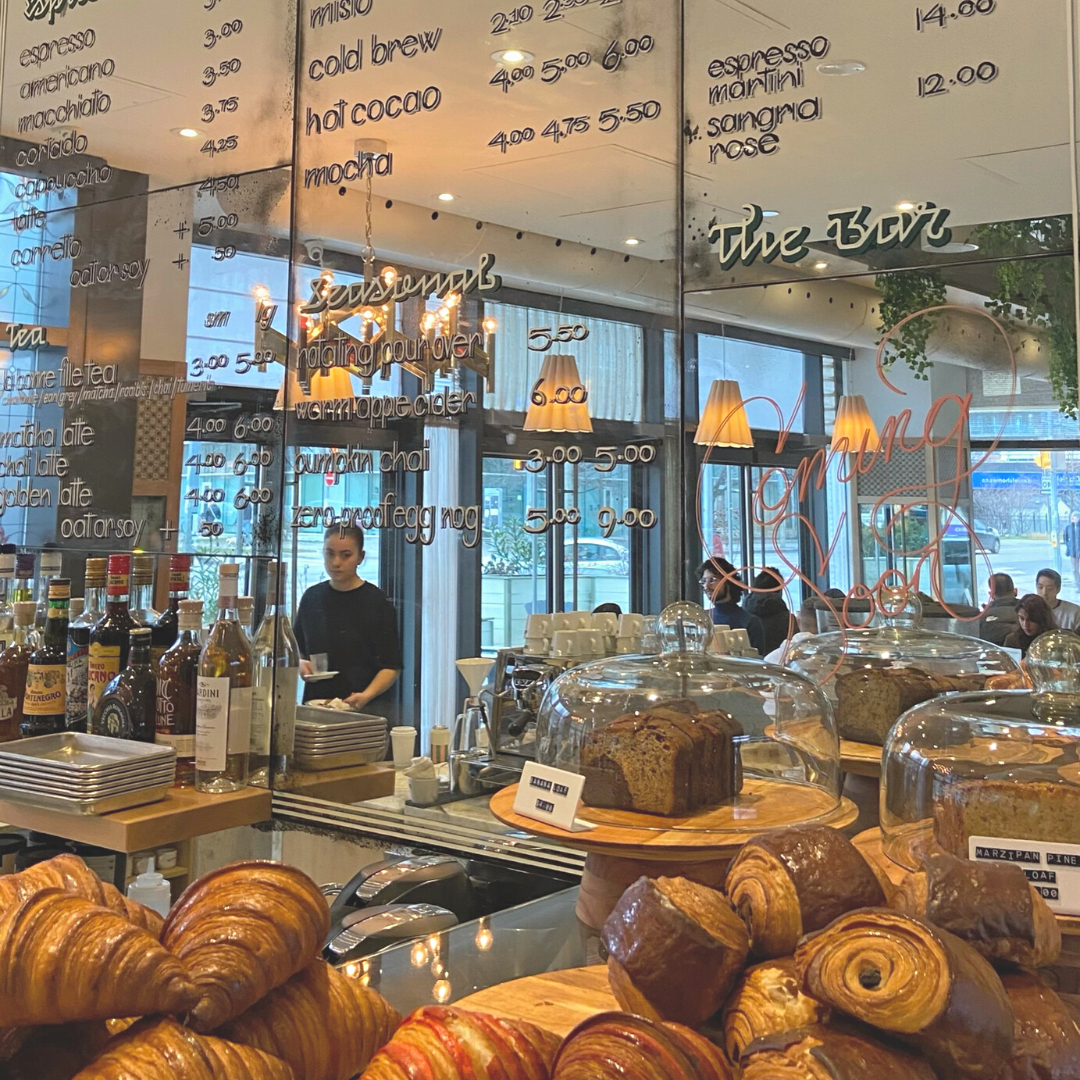 What is Cafe Zuzu's backstory? How did it all start?
The stars aligned when a space in the heart of Regent Park became available that had that nostalgic Italian café vibe to it. It was the perfect space to merge Gusto 54's passion for unique soulful hospitality with that of giving back and making a difference in our community. Café ZUZU partners with local organizations in the community to maintain access to the space with a calendar of events centered around entrepreneurship in hospitality, women in leadership, art & culture and educating children about food literacy.
We want ZUZU to feel like your home away from home. A one-stop "shop" where you can come in for a morning café with an Italian pastry, stay the day in our co-working space, grab a cocktail (or a Barbet!) with a friend at night and shop at our retail selection and bottle shop. A true neighbourhood café and restaurant where people come to escape the everyday.
What are two words to describe Zuzu's style?
Cozy and Elegant.
If Cafe Zuzu could have one person come to their cafe, who would it be (famous or sentimental)?
Giacomo Zuccarini - Janet Zuccarini (Gusto 54 Founder & CEO) father. He was a pioneer, importing the first espresso machine to Canada and the first wood-burning pizza oven at his restaurant 'Sidewalk Café' on Yonge and College. Unfortunately, he passed away in 2000 but we know he would be so proud that his daughter followed in his footsteps. He is the inspiration and soul behind Café ZUZU (Zuccarini).
If Zuzu was a movie, what movie would it be?
Our *dream* movie starring Sophia Loren and Gweneth Paltrow! How do we make this happen?!
Cafe Zuzu summed up in a colour?
Forest Green & Coral (can we name two?!).